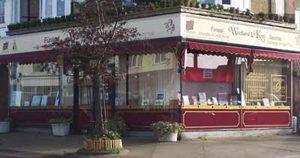 There are many thing to arrange for the funeral, we at Woollard & Kent are here to help you and take you through everything to ensure your wishes and the wishes of the deceased are carried out fully so that you are fully satisfied that you have everything that you need to say goodbye to your loved one.
We will make arrangements from the smallest, most private and intimate funeral to the most prestigious. We can accommodate everyone's wishes from Direct cremations with no service, Simple low cost funerals, Traditional religious and non-religious funerals, Bespoke funerals to 'Green' & "Environmentally friendly" funerals (please see our types of service and officiants for more information). We are also proficient in arranging exhumations and International repatriation funerals.
Firstly, (and probably the best thing you can do is) to make contact with us so that we can talk through the steps you need to take and then we can book a time for us all to meet. At this point, we can then make a start on the arrangements for the funeral. You will then have a date, time, and confirmation of where the funeral will take place. This makes it easier when calling to announce the death as you can give the full information instead of having to make too many unnecessary phone calls at a time of such distress.